Yin Yoga Teacher Training
Overview
Join Kate Moats for a 5-day immersive training as we journey together todiscover the power + practice of yin yoga. Whether you attend this training withthe intent to teach it 
or as a way to deepen your knowledge base, you will gain the skills necessary to guide yourself and others towards mindful and intelligent movement on the mat.
Within these 50-hours we will spend time focusing on the both the physical andmetaphysical aspects of practicing + teaching Yin Yoga. We will also spend ampletime exploring all yin postures and their variations.
This 50-Hour training includes a beautiful interactive manual and 5 yin yoga + fusionclasses that will be completed within the 5-day training.
Investment – $500
BPY offers payment plans for all teacher training + continuing education programs. You can either pay in full of choose from one of the payment plan options below. In need a more customized payment plan? Let's chat! Send us an email to getbliss@balancedplanetyoga.com.
Payment Plan Option #1

 
2 payments of $250. Spot is not secured until first payment is made
Payment Plan Option #2
$100 deposit and 2 payments of $200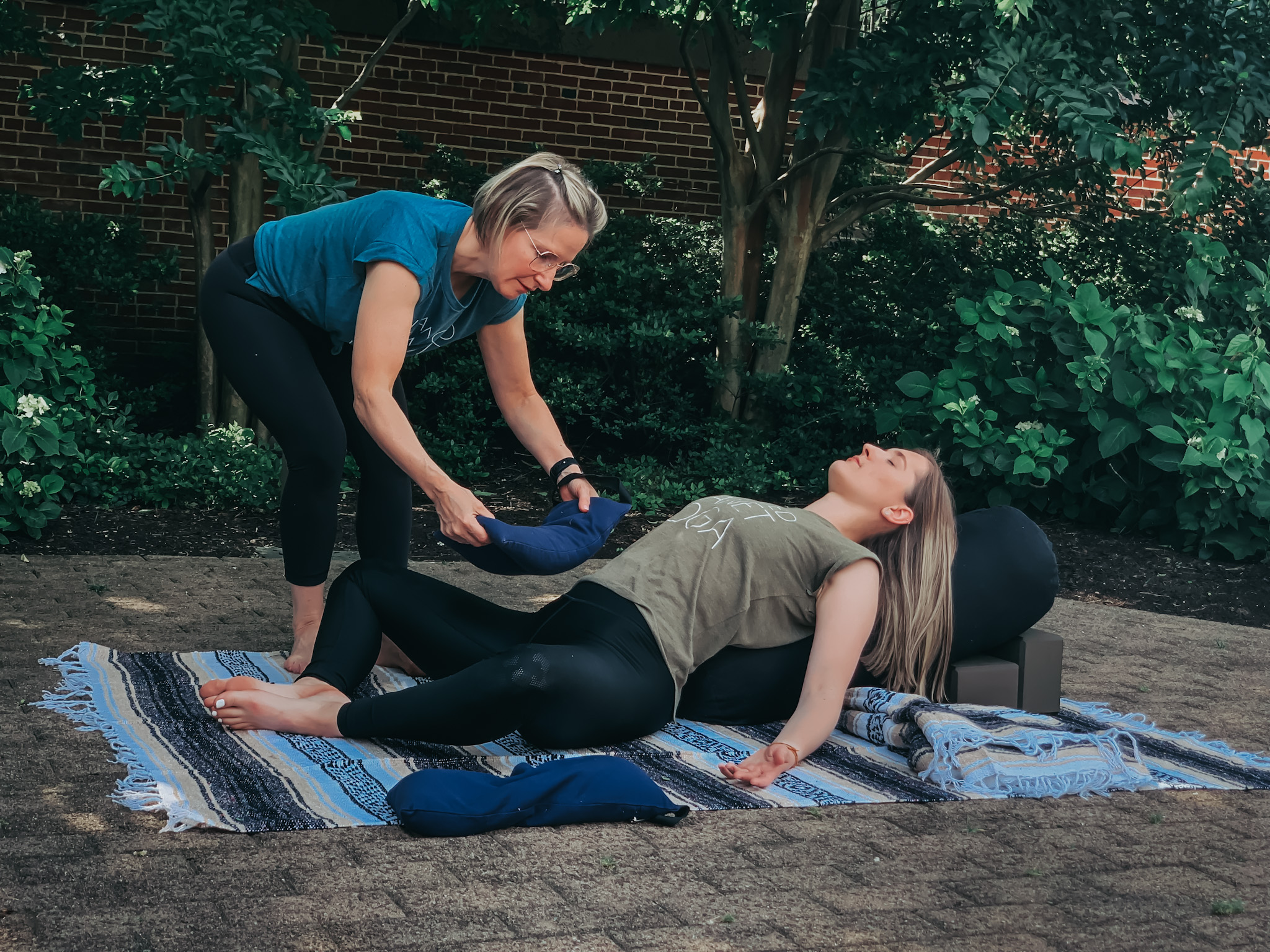 This is a registered YACEP course and can count towards continuing eduction for yoga teachers
Frequently Asked Questions
Lead Trainer - Kate Moats
CERTIFICATIONS 
300 Hour Uplifted Yoga Teacher Training
200 Hour Hot Vinyasa Yoga Teacher Training
200 Hour Level 1 Kundalini Yoga
200 Hour Uplifted Yoga Teacher Training
50 Hour Budokon Primary Series
50 Hour Yin Yoga with Bernie Clark
50 Hour Gong Training
40 Hour Divine Sleep Yoga Nidra
20 Hour Self-Myofascial Release Training
20 Hour Ancestral Healing Training
SPECIALTY CERTIFICATIONS
Tantric Numerology Training
Tarot Card Trainings
Aura Readings