Manifesto
BPY is for the Seekers. It's for the soul searchers, the life lovers, the peace givers. And by that, we mean that yoga is for you. It's for those who can't touch their toes and for those who just finished their 15th triathlon. The great thing about yoga is that you already have everything you need: your body and your breath. So come Hang in the Balance. Take off your shoes and stay awhile. Lie down your troubles, then lie down your mat. Let your breath be your rhythm, your body be your guide, and bring some balance back in your world. Share in a community that shares through you. Gain Balance. Give Back. Get Bliss.
Our Balanced Planet
We believe that balance within leads to balance beyond. BPY strives to be a community in balance — bringing people and planet together and demonstrating the power of true sustainability. In Pantjali's Yoga Sutras,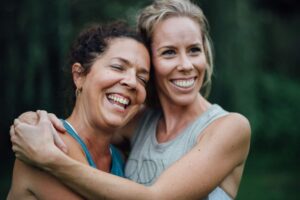 and specifically in the Yamas and Niyamas, the ideas of personal and social responsibility are interconnected. BPY emulates this deep connection of people and planet, which is why we've built this space with these core principles of sustainability in mind.